Introduction
Welcome to Fasting 101:
The ultimate fasting course for everyone and anyone who want practical, achievable and sustainable skills to implement a fasting protocol as of now.
Why a course on fasting you might ask?
Optimal health does not come from one big change, but from the small things we do consistently. Fasting is one of these "small things" that can benefit your well-being in various different ways.
We tend to believe that working on our health equals spending loads of money, time and effort... Some health habits don't require additional resources, loads of valuable time and money to implement. Fasting is one of them!
I know how busy you are and how difficult it can be to get to everything, that is why I wrote Fasting 101 just for you!
In this Fasting 101 course, I am going to break down the basic principles, and hopefully, help you to understand if and how you can use this as one of the many tools on your journey to optimal health.
I trust that this will be as valuable to you as it has been to me, the RevitaHealth team and numerous patients  ⭐.
👇🏽
You will see a commenting area below each lecture, please feel free to comment on the lectures you like 😊.
You are also welcome to ask your burning questions in the commenting sections and we will get back to you as soon as possible.
Comment a ⏰ if you are ready to GO!
Let me know if you had any "ah-ha" moments in the comment section below!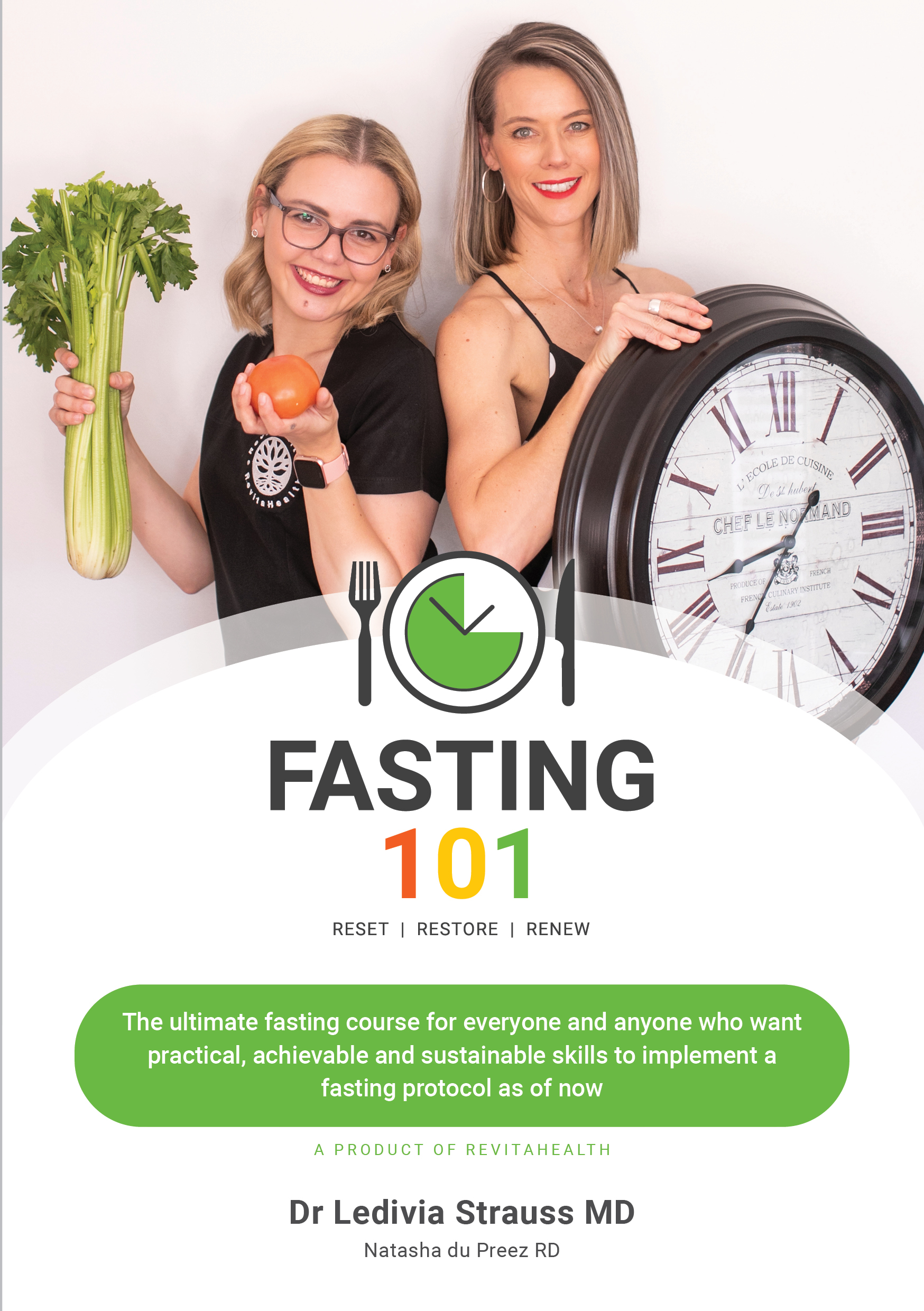 It is always easier when we do it together...
Be sure to tag us in your fasting efforts on social media 😊. We would love to support you!
Let's Go!
Complete and Continue