The Ultimate Fasting Course for Everyone and Anyone Who Want Practical, Achievable and Sustainable Skills to Implement a Fasting Protocol as of Now
⏰⏰⏰
*Depending on exchange rates and the platform you use to make your payment, country specific taxes might be charged by the platform*
Do these sound familiar...?


👉🏽 "I don't have time to focus on my health right now..."
👉🏽 "I can't afford expensive products!"
👉🏽 "I don't know where to start to improve my health and longevity..."
👉🏽 "What can I do to feel better fast?"


⏰ FASTING 101 IS FOR YOU! 
After completing the Fasting 101 course, you will:
✔ Learn a valuable health skill that requires no preparation, no extra cost, no expensive gadgets, groceries or supplements and minimal effort!
✔ Understand what intermittent fasting is
✔ Know the various health benefits of implementing a fasting protocol
✔ Know the different intermittent fasting methods
✔ Have a step-by-step guide on how to start intermittently fasting
✔ Know how to break(the)fast
✔ Know what to eat in your eating window
✔ Have 10 specifically created break(the)fast-friendly recipes
✔ Receive extremely valuable BONUS material from me to you 😉
NOW OPEN FOR ENROLLMENT
⏰
LIMITED TIME ONLY!
The Ultimate Fasting Course for Everyone and Anyone Who Want Practical, Achievable and Sustainable Skills to Implement a Fasting Protocol as of Now
⏰⏰⏰
Fasting 101 Course Curriculum
Available in days

days after you enroll

Let's Talk Fasting!
Available in days

days after you enroll

Practical Guidelines
Available in days

days after you enroll

BONUS MATERIAL & CONGRATULATIONS!
*Depending on exchange rates and the platform you use to make your payment, country specific taxes might be charged by the platform*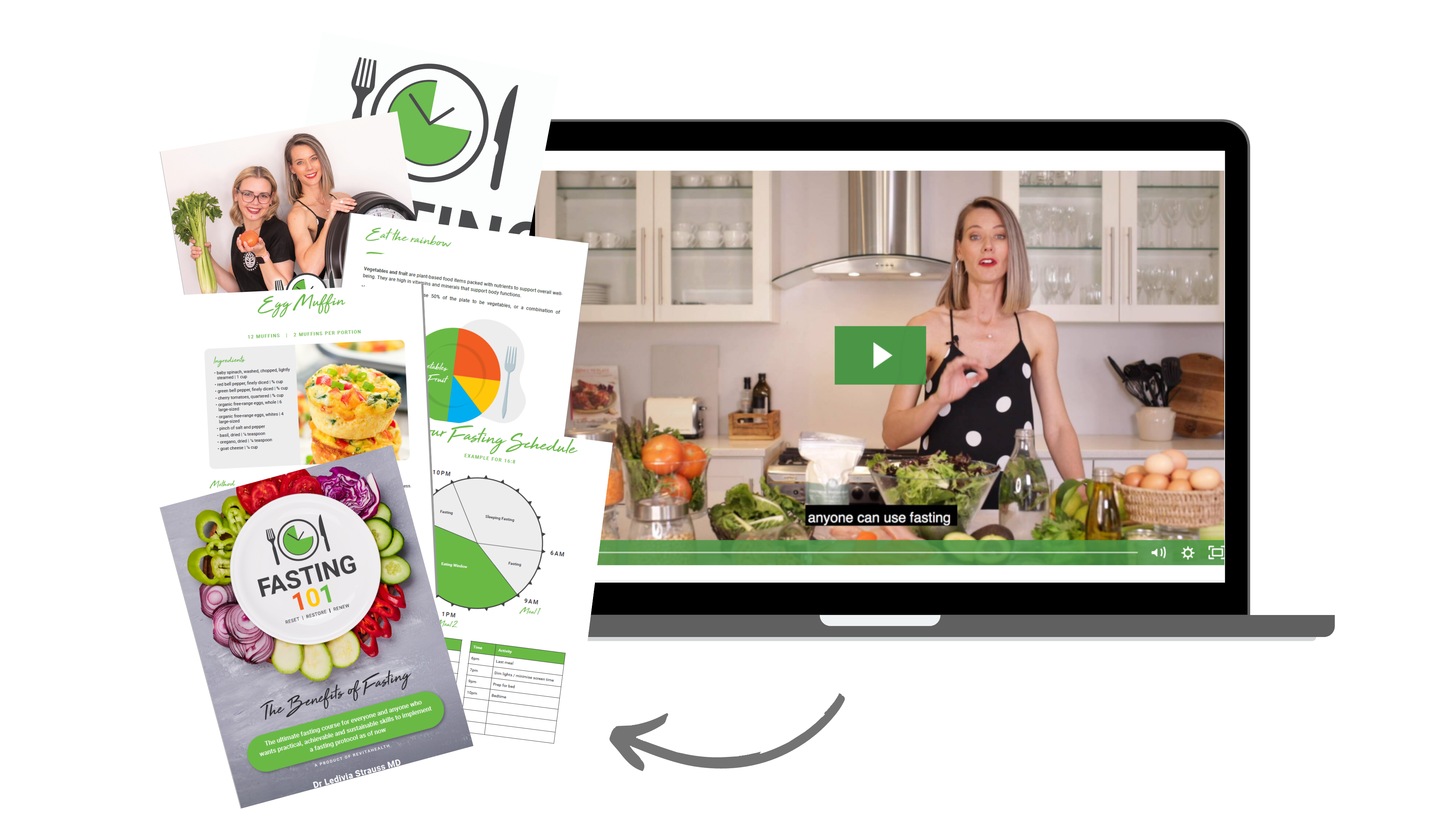 Resources Included:
3 Educational videos - worth $39
6 Educational pdf guides - worth $70
10 Break(the)fast friendly recipes - worth $17
Frequently asked questions
Indications and contraindications
⏰ RESOURCES worth $126 ⏰
🎁 If you enroll NOW, you get the following bonus material for FREE!


FREE BONUS Material up for grabs 🎁:
How To Read Food Labels 101 Guide - worth $9
Fasting Tracker - worth $15
Sleep Guide - worth $21
4 Sleepy Drinks Recipes - $9
Sleep Tracker - $9
Sleep Hygiene Prescription - $11
👉🏽 BONUSES worth $74 👈🏽
You get $200 's worth of content and resources for only $37
👏🏼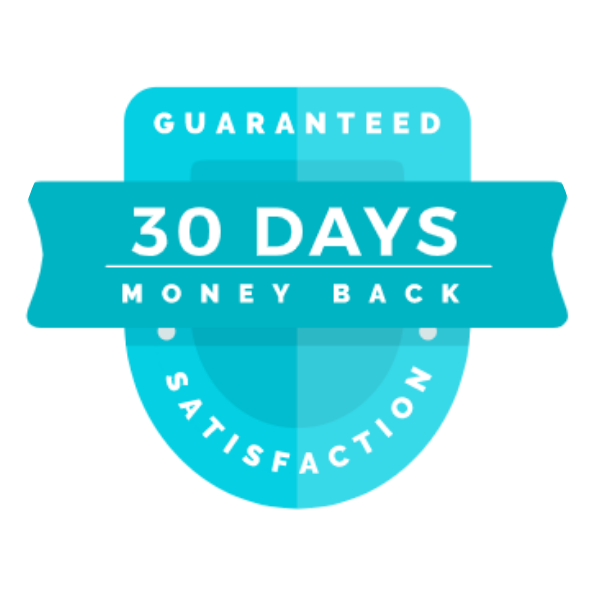 Our 30-Days Money Back Guarantee
Our aim is for Fasting 101 to be of value to you and your health. But if you are unsatisfied with your purchase, feel free to contact us in the first 30 days and we will give you a full refund.
*Depending on exchange rates and the platform you use to make your payment, country specific taxes might be charged by the platform*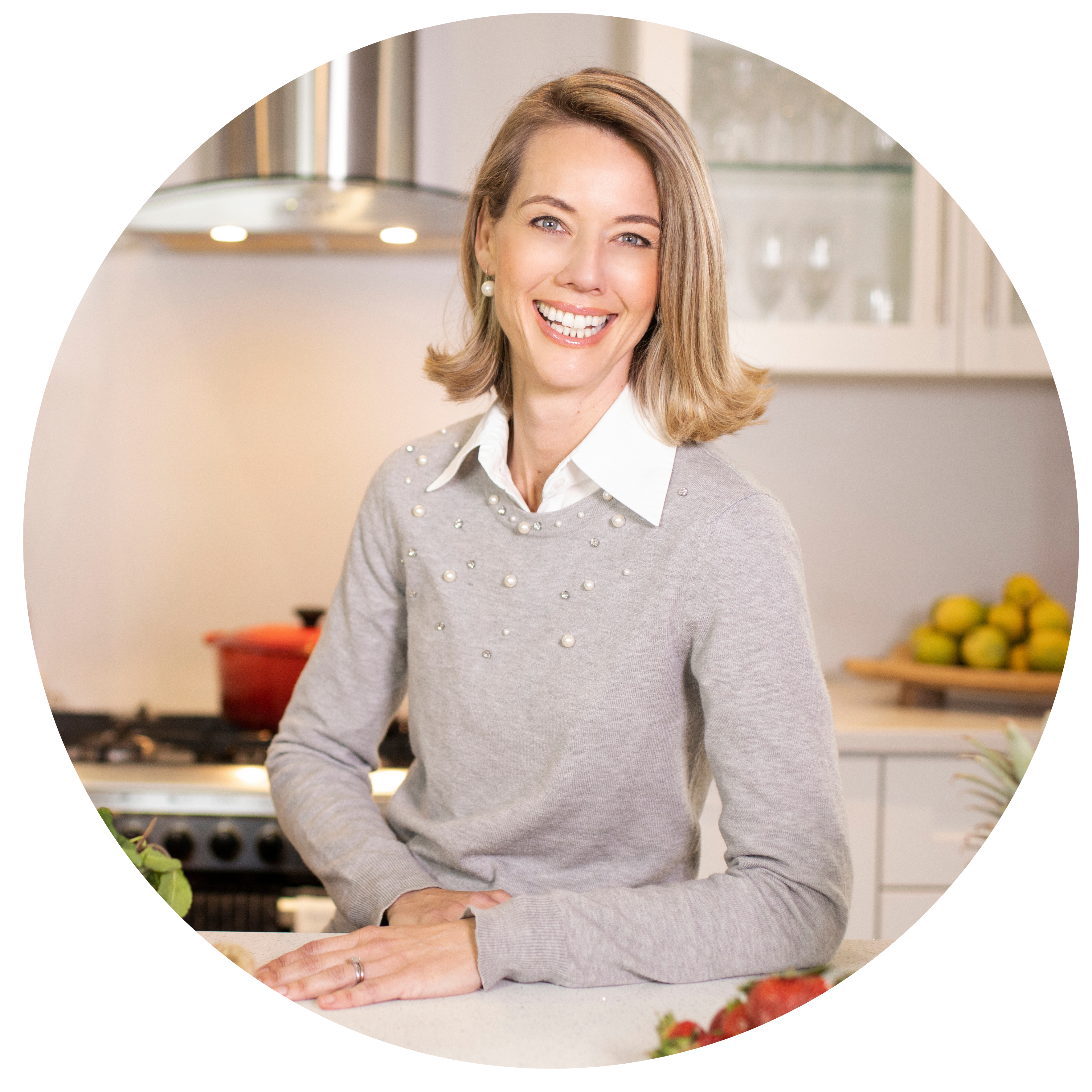 About Your Course Instructor: Dr Ledivia
Dr. Ledivia Strauss is a functional medical practitioner who is passionate about educating, enabling and encouraging individuals to take control of their own health in a practical, achievable and sustainable way.
Dr. Ledivia grew up in a small town in South Africa. She graduated from med school in 2004 followed by a post-graduate diploma in anesthesiology and was on her way to specialize when her life took an unexpected turn. She moved to France for seven years with her husband who played professional rugby. The Limousin region in the South West of France is where she fell in love with the wholesome lifestyle of the French and their integrative way of treating patients.
She became fluent in French, completed her two-year post-graduate diploma in Mesotherapy at the University of Bordeaux, gave birth to their daughter in 2011, and obtained French citizenship. Together with her family, Dr. Ledivia moved back to South Africa in 2014 and started her functional medical center called RevitaHealth.
With her fourteen years of clinical experience, Dr. Ledivia is a leader in her field and committed to life-long learning and changing people's lives for the better.
_________________________________
Dr. Ledivia's Qualifications:
MBChB(Stell), DA(SA), Dipl Mesotherapy(Bordeaux, France), ADAM(SA)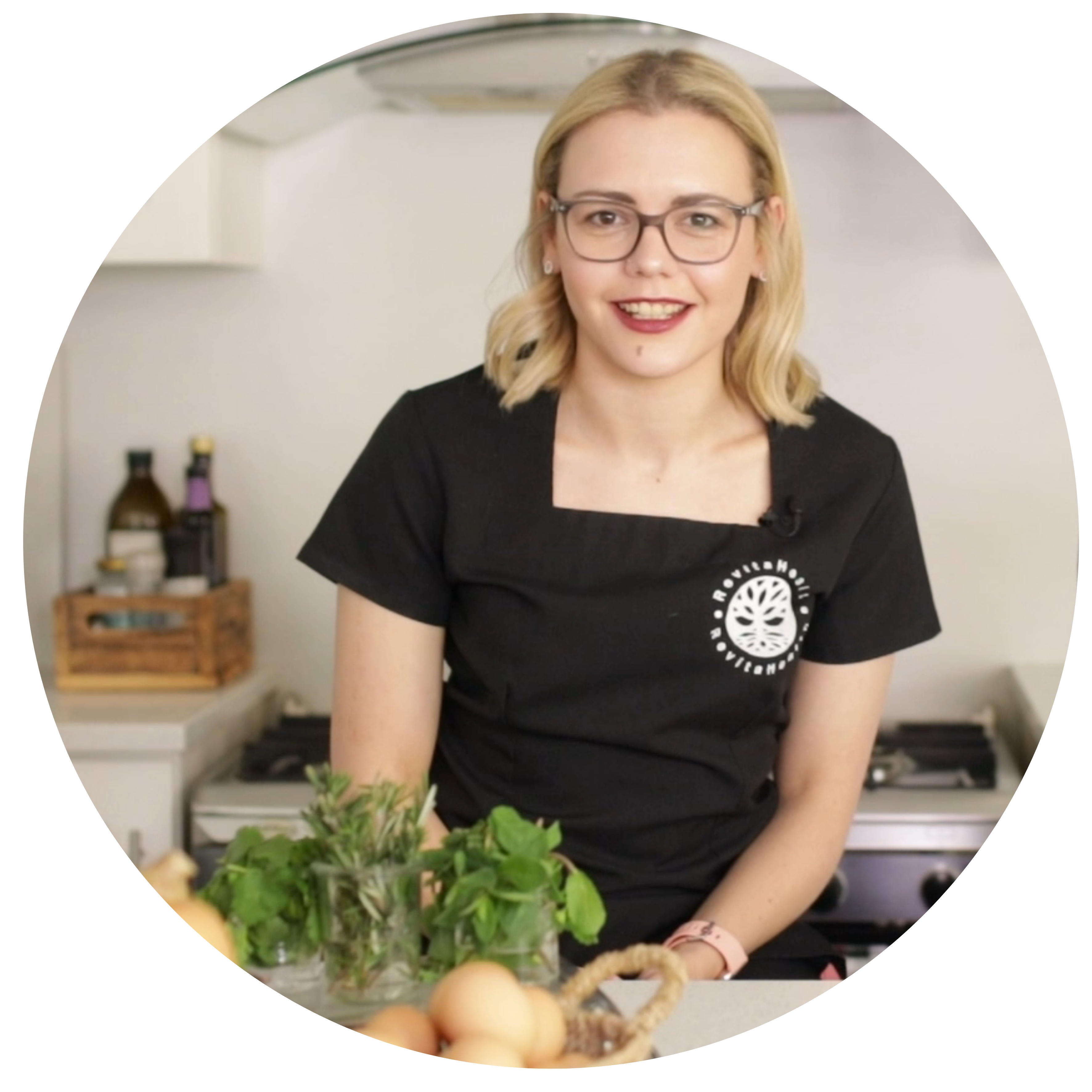 About Our RevitaHealth Dietitian: Natasha du Preez


Natasha is a light-hearted, professional, and ambitious dietitian.
She was raised in a beautiful small town called Mossel Bay in the Garden Route, South Africa. After graduating from Stellenbosch University in 2016, she completed her Community Service Year at Red Cross War Memorial Children's Hospital. She remained in the Mother City, Cape Town, where she continues to experience life and to achieve her goals as the dietitian of RevitaHealth.
Natasha believes in optimal health and wellness and the adoptions of a sustainable healthy lifestyle for the prevention of diseases. She is committed to studying on an ongoing basis to keep up with new research and development.
She is passionate about helping people and has an interest in nutrigenomics, gut health, diabetes, and weight management. 
_________________________________
Natasha's Qualifications:
BSc Diet (Stell), Registered dietitian with HPCSA, Accredited Nutrigenetics Practitioner CTG Education Nutrition and Nutrigenomics Education. 
Is Intermittent Fasting Safe?
Intermittent fasting should not be used on its own. It is just one of many lifestyle strategies that can improve your health and well-being.  
Intermittent fasting works great for some people and not for others. The only way to find out which group you belong to is to try it out.
If you have any medical condition, you should consult with your doctor before trying intermittent fasting.
⛔ Certain people should be more careful about starting a fasting protocol.
The absolute contraindications for fasting are:
Pregnancy
Lactation
History of/or any current eating disorder
Congenital metabolic disorders.
Relative contraindications:
Gastrointestinal reflux disease
Gout
Kidney stones
Acute viral infection
Malabsorption
Cachexia
Children
Insulin-dependent diabetes mellitus
Patients on sulfonylureas.
All-in-all intermittent fasting has an outstanding safety profile. There is nothing dangerous about not eating for a while if you are healthy and well-nourished. 
*Depending on exchange rates and the platform you use to make your payment, country specific taxes might be charged by the platform*
Have you seen my other online courses?
I am truly passionate about educating, enabling and encouraging as many individuals as possible about practical, achievable and sustainable ways to improve their well-being. That is why I decided to create valuable online courses for anyone who want to work towards optimal wellness.